Blazor hands-on Q&A with Roland Guijt – Visual Studio Magazine
Questions and answers
Blazor hands-on Q&A with Roland Guijt
Project Blazor is burning up in the Microsoft-centric web development world with its all-new C#-based experience, but does the hype match the reality?
You can find out in a hands-on, one-day workshop led by Microsoft MVP and trainer Roland Guijtinternational speaker and consultant specializing in cloud and web technologies.
Promising to help participants start a long-term relationship with Blazor, Guijt will present Nov. 13-18 Live! 360 Developer Conference in Orlando, featuring five separate conferences in one six-day event covering Visual Studio, SQL Server, TechMentor, Artificial Intelligence, and Cloud & Containers.
His unique approach in a session titled "Hands-on Workshop: Blazor: Blazing into the Future of Web Development" involves step-by-step building of components – the foundation of Blazor – but only after they have a clear understanding of each step.
To allow time for this full understanding, the November 18 session from 8:00 a.m. to 5:00 p.m. offers eight full hours of instruction to ensure participants:
Gain a deep understanding of how Blazor works
Learn how to effectively structure a Blazor app
Learn Building Blazor Components: Beginner to Advanced
We recently caught up with Guijt to learn more about Blazor ahead of its presentation.
Visual Studio Magazine: Why do you think Blazor has become so popular?
Guide: The main reason is that most .NET developers don't have the best relationship with JavaScript. 🙂 In the past, creating Single Page Applications (SPAs) or other browser applications always required JavaScript. Blazor eliminates the need for JavaScript as C# can be used to write the browser app.
Which Blazor concepts do you find developers struggle with the most?
Developers who have worked with a single-page application framework in JavaScript before like React or Angular normally have no problem getting started with Blazor because it uses concepts found in those JavaScript frameworks.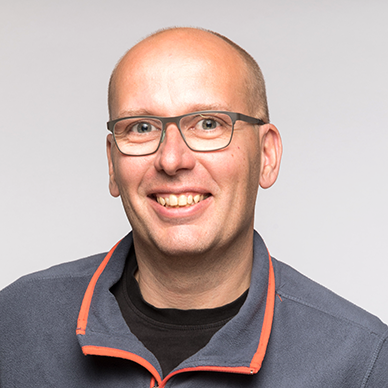 "The steep part of the learning curve is for developers who lack the skills mentioned [SPA] live. I would advise them to first learn about single-page apps in general before diving into Blazor."
Roland Guijt, Microsoft MVP, Trainer
The steep part of the learning curve is for developers who don't have the mentioned experience. I would advise them to first learn about single-page apps in general before diving into Blazor.
As you will discuss the different Blazor hosting models in your presentation, can you briefly describe them here?
There is a server-side hosting model, which has the same structure as a non-Blazor ASP.NET Core app. The bulk of the work will be done on the server while maintaining the single-page application experience for the user.
The other uses WebAssembly. All application assemblies are sent to the browser with a simplified .NET runtime written in WebAssembly that can process the assemblies. Here, most of the UI work is done by the browser.
What parts of Blazor need fleshing out, polishing, better features, performance, etc.?
Blazor itself is a pleasure to work with and is very stable. The weak point for the moment is the tools. Visual Studio still doesn't do a great job when developing a Blazor app. Hopefully these issues will be resolved soon.
What considerations are involved in effectively structuring a Blazor app?
A Blazor app is essentially a collection of components. I would recommend not just starting to write them, but first thinking about what components are needed, how they maintain their state and how they communicate, and how they are reused. This will lead to a more organized and maintainable application.
Blazor has been pointed at everything from mobile to desktop in addition to the web. Why is it so versatile and how do you see it evolving?
The component output is not tied to any particular browser or device. They can be used in different types of applications.
In the future, I believe Blazor will be the #1 way to build web apps using .NET.