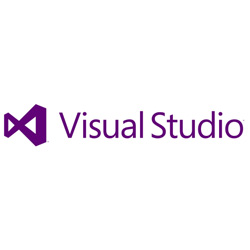 Charity Digital – Products – Visual Studio Professional – No Software Assurance (computer labs only)

The description

This donation provides a license for installing the software on a single device. See a Summary of Volume Licensing Product Terms for specific licensing details.
Benefits for organizations
If you have software development experience, you can use Visual Studio to
Develop custom applications for use in your organization

Develop mobile and web applications for use by your constituents and donors
No Software Assurance
This license does not include Software Assurance. Without Software Assurance, you will not have the right to install new versions of this product. You will not be able to add Software Assurance to this license type.
Computer labs only
This product is only available to organizations that operate a computer lab. It may only be used on computers made available to an organization's beneficiaries or the general public. It cannot be used on computers assigned to staff or volunteers.
Get this product
To install this product, you must access the Microsoft 365 admin center. Once your request is approved, Charity Digital Exchange will send a message to your organization's email address with further instructions.
If you need help getting this product, learn how to download it.

Features

Use the main programming languages: Visual Studio supports all common languages ​​such as Visual Basic, C, C++, C#, Python, HTML, JavaScript, F#, etc.

Develop for any platform: Build apps for Windows, Android, iOS, and the web with cross-platform technologies.

Understanding your code: Stay focused on your work with tools that highlight code references and changes to your code, show who last modified a method, and let you check whether test methods passed or failed.

Eligibility and Restrictions

Free Editions
For organizations that don't need the full functionality of Visual Studio, Microsoft offers free downloadable editions.
What version of this software is available?
You can find out which version of this software is available on the Current versions of Microsoft products page. Moreover, you can download the software in any available language.
Restrictions
Quantity: Organizations receive a Microsoft Software Donation Allocation that resets every two years. An organization's two-year cycle begins with its first grant request after April 5, 2022. After two years, a new cycle begins and a new allocation is available.

During its two-year cycle, an eligible organization can apply for:

Up to 50 copies of each donated desktop product or CAL

Up to 25 Windows Server Standard donations

For details, see Microsoft Request Quantity and Frequency on the Microsoft Eligibility, Allocations, and Returns page.
Budget: Organizations with annual operating budgets of any size are eligible for products in this program.

Not-for-profit organizations only:

Donated products are only available to non-profit organizations.

Microsoft reserves the right to accept or deny an organization's request at any time, for any reason.

Additional eligibility requirements: For a list of eligible organization types and all other eligibility requirements, see the Microsoft Nonprofits eligibility page.

FAQs: For more information about Microsoft resources for nonprofit organizations, see the Microsoft FAQ for Nonprofit Organizations.
Brand

Microsoft