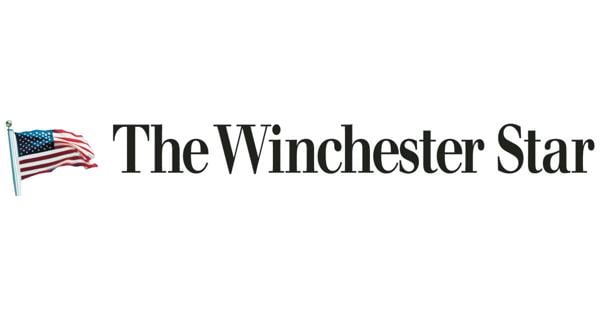 John C. Allen
John C. Allen, road entrepreneur and philanthropist, died at his home near Coalton, West Virginia on April 21.
A native of Clarksburg, WV, Allen led JF Allen Company as chairman and president for more than 55 years. Meanwhile, JF Allen Company built highways and bridges in Virginia and West Virginia. Allen also oversaw the construction of the Stonewall Jackson Dam near Weston. He was the 7th generation road builder in the Allen family.
John Crile Allen was born to James F. Allen and Sara C. Allen in Clarksburg, WV on March 9, 1939. Shortly after his birth, the family moved to Fort Bragg, North Carolina where the father of 'Allen was a basic engineer. After World War II ended, the family moved back to Clarksburg, WV. Allen's parents founded the JF Allen Company in 1946.
Allen graduated from Washington Irving High School in 1957 and enrolled at West Virginia University. After a year at WVU, Allen transferred to Virginia Military Institute, graduating in 1962. Although the diet at VMI was difficult, Allen credited the school for instilling in him the courage to succeed. He often quoted the aphorism written at the entrance to the VMI barracks: "You can be what you decide to be.
In 1962 Allen began his career at JF Allen Company while building Interstate 81 near Winchester, Virginia. It was there that Allen met Joyce Butler McKee, a young widow with three young children. The two were married in Winchester on August 16, 1969. Allen humorously recalls that he went from "single to father of three overnight". After moving back to Harrison County in 1970, the couple welcomed a son, John C. Allen Jr., into the family.
Within the construction industry, Allen was known as a determined and principled entrepreneur. He has served on the boards of the American Road & Transportation Builders Association, the Virginia Highway Contractors Association, and the Contractors Association of West Virginia. Allen attributed the success of JF Allen Company to the hard work and dedication of its employees.
In his later years, Allen promoted the importance of higher education in his home country and beyond. He served on the board of the West Virginia University Foundation. Allen was honored for his service to WVU with his induction into the Order of Vandalia in 2004. Allen was also appointed to the Board of Governors of his alma mater, the Virginia Military Institute. He received the Distinguished Service Award from this school in 2009.
A voracious reader of stories, Allen maintained a stack of books by his bedside. His hobbies included fly fishing, bird hunting and growing flowers in his greenhouse.
Diagnosed with prostate cancer in 2004, Allen suffered from this disease until his death.
He was predeceased by his parents, Sara Crile Allen and James Frederick Allen, and his brothers James F. Allen and David G. Allen, all of Clarksburg, WV.
Although Allen received numerous business, civic, and philanthropic honors, he believed the greatest blessing in his life was his family. He is survived by his beloved wife of 52 years, Joyce Butler McKee Allen, his daughter, Susan McKee (& Chris) Crimmins, and his three sons, Peter (& Katherine) McKee Jr, Thomas Braxton (& Alison McKee) , and John C. Allen, Jr (and Sarah Douglas). Allen was blessed with ten grandchildren and five great-grandchildren.
The family would like to thank the generous and dedicated friends and caregivers who assisted the family during Allen's illness. These donors include Mary Ellen Lydon, Pete Bleigh, Dale Hawkins, Joe Pennington, Sandy Bennett, Rhonda Carr, Tiffany Carr, Juliette Oldaker, Patti Patete, Sandy Mauro, Mary Gibbons and Mountain Hospice. A private funeral service will be held at the family home.
A Family and Friends Gathering will be held at Davis & Elkins College in the Butler Lounge at the McDonnell Center on Thursday, April 28 from 2:00 p.m. to 5:00 p.m.
In lieu of flowers, donations may be made to West Virginia University Cancer Institute, 1 Medical Center Drive, Morgantown, WV 26506. Tomblyn Funeral Home of Elkins, WV is making arrangements. Condolences can be expressed to the family at www.tomblyn
salonenterre.com
.