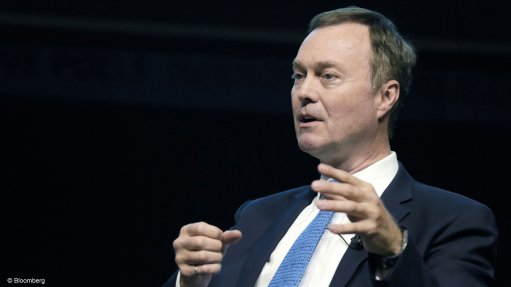 Teck quarterly profit hits C$1.8 billion, CEO Lindsday retires
Canada's largest diversified miner, Teck Resources, reported record quarterly profit, warned of inflationary pressures, adjusted its cost forecast and made major changes to its game with the retirement of its chairman and chief executive. management put on Lindsay end of September.
The miner on Tuesday posted adjusted earnings of C$1.8 billion, or C$0.30 per share, more than five times higher than the same period last year, marking the fourth consecutive quarter of record profitability.
Lindsay, who is to be replaced by jonathan Price as CEO and Harry 'Red' Conger as chairman, said the record results were due to strong commodity prices, particularly record steelmaking coal prices. This enabled the group to complete C$572 million in share buybacks and repay a further C$650 million in outstanding debt.
Teck produced 72,000 t of copper, 165,000 t of zinc in concentrate, 5.3 million tonnes of steelmaking coal and 3.1 million barrels of bitumen.
Although the key underlying mining drivers remain relatively stable, the company, like others in the industry, has faced inflationary cost pressures. Inflationary pressures have increased operating costs by 14% compared to the same period last year, about half of which is related to an increase in diesel costs.
The group has updated its 2022 annual forecast for unit costs across its business units, as well as steelmaking coal production volumes, steelmaking coal capital expenditure and Covid-19 capital cost forecasts for its QB2 project, in Chile.
Copper unit costs will increase to between $1.48/lb and $1.58/lb, compared to previously announced guidance of $1.40/lb to $1.50/lb. Zinc unit costs will drop from $0.32/lb to $0.38/lb to between $0.37/lb and $0.43/lb. The steelmaking coal cost forecast went from C$79/t to C$83/t to C$87/t to C$92/t.
Teck also increased its capital guidance for the QB2 project to between C$2.7 billion and C$2.9 billion, from the previously guided C$2.2 billion to C$2.5 billion.
At QB2, the company has approximately 13,000 workers on the project, with first copper scheduled for the end of this year.
CHANGE OF GUARD
Meanwhile, Teck said Lindsay, who led Teck for 17 years, would stay on until the second quarter of 2023 as a resource for management and the board to support the transition into the role. of Executive Vice President.
"Don and the board have been focused on succession for several years. We are delighted to have been able to recruit Jonathan and Red in 2020 and, under Don's leadership, position them for successful progression in these roles," said the Chairman. Sheila Murray.
Price, the incoming CEO, is currently Executive Vice President and Chief Financial Officer of Teck and is a seasoned executive with a proven track record of over 20 years in mining, capital markets, business development and finance.
Prior to joining Teck in October 2020, he worked at BHP for 14 years in various leadership roles including Chief Transformation Officer, VP Finance and VP Investor Relations working in Asia, in Australia and the UK.
Conger, incoming President and Chief Operating Officer, has served as Executive Vice President and Chief Operating Officer of Teck since September 2020. Prior to joining Teck, Conger served as President and Chief Operating Officer – Americas at Freeport -McMoRan and brings a strong background in operations leadership, financial performance and delivering large-scale projects throughout the Americas.
Conger will focus on the operational performance and delivery of Teck's major projects, including the final stage of construction of the QB2 copper project, in Chile, and advancing the QB mill expansion project and other copper growth pipeline projects.
"Red's extensive global experience in the mining industry and track record of operational excellence and successful project delivery is a perfect fit for the role of President and COO as we move through this phase of transformation for Teck," said said Murray.
The diversified miner is transforming into a major global copper producer to meet growing demand driven by the transition to net zero.
"Teck has industry-leading growth potential with the imminent completion of QB2 and advanced copper pipeline projects including QBME, Zafranal and San Nicolas which could be in production as early as 2026. I look forward to continue to work closely with the talented teams. across the company to harness this incredible potential and responsibly deliver critical metals and minerals to the world," said Conger.
Crystal Prystaicurrently vice president and corporate controller, will serve as interim chief financial officer, effective immediately, while a search to identify a new chief financial officer is undertaken.