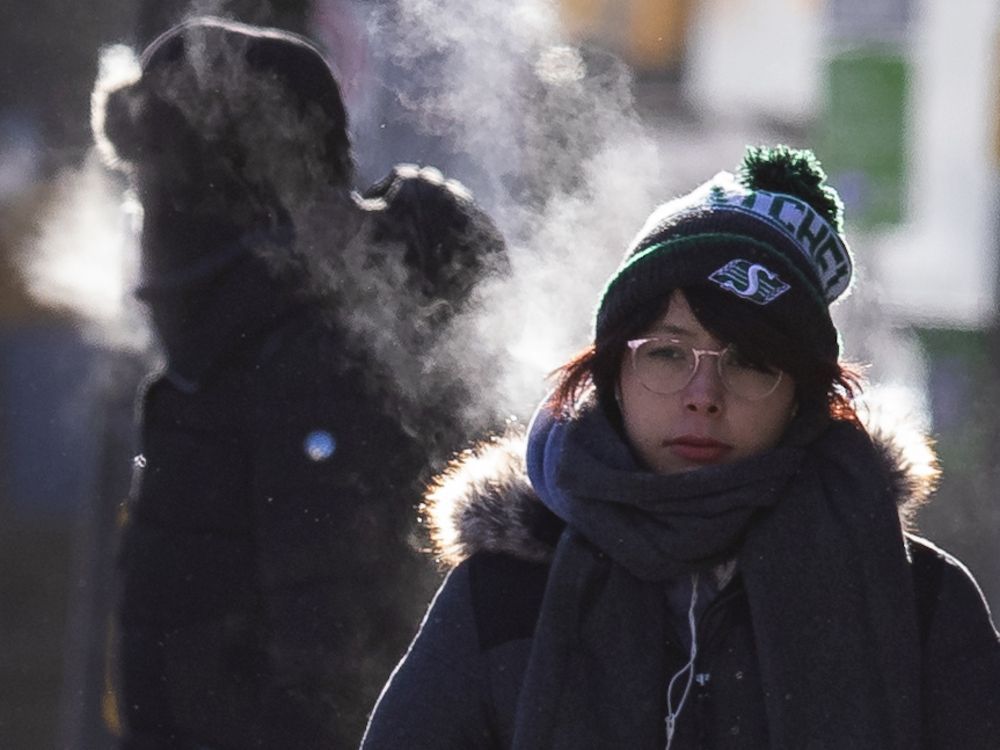 Weather: cold warning still in effect Thursday but headed for -7°C, snow showers overnight
Content of the article
Weather watchers are predicting warming is finally on the way on Thursday ahead of showers of up to 5cm overnight.
Content of the article
The extreme cold warning remains in effect. It was -22°C with a wind chill of -31 as of 7 a.m. at the Ottawa airport on Thursday, but the mercury is expected to hit a near-seasonal -7°C with a wind chill of -14 in the afternoon.
According to Environment and Climate Change Canada, there is a 40% chance of snow showers in the morning and early afternoon, followed by a few showers starting in the afternoon.
For Thursday evening, expect flurries, at times heavy, to end overnight with a 30% chance of more showers. The low forecast is -12 C with a wind chill of -18.
Friday's forecast is for mixed skies with a 30% chance of showers in the morning turning sunny in the afternoon as the temperature drops to -17C with a wind chill of -18 in the morning and -25 in the afternoon. afternoon.
Friday evening should be clear and -25 C.
The outlook for Saturday is sunny with highs of -15 C and lows of -19 C under clear skies.
Sunday should become increasingly cloudy with a high of -10 C and a low of -14 C. There is a 60 percent chance of flurries Sunday evening.
Mixed skies and milder temperatures are forecast for Monday and Tuesday, the first day of February, with expected highs of -8 C and -5 C. Expected lows are -13 C Monday evening and -7 C Tuesday evening.
"Normals" for this time of year are highs of -6 C and lows of -15 C.
Sunrise is at 7:29 a.m. on Thursdays and sunset is at 5:01 p.m.