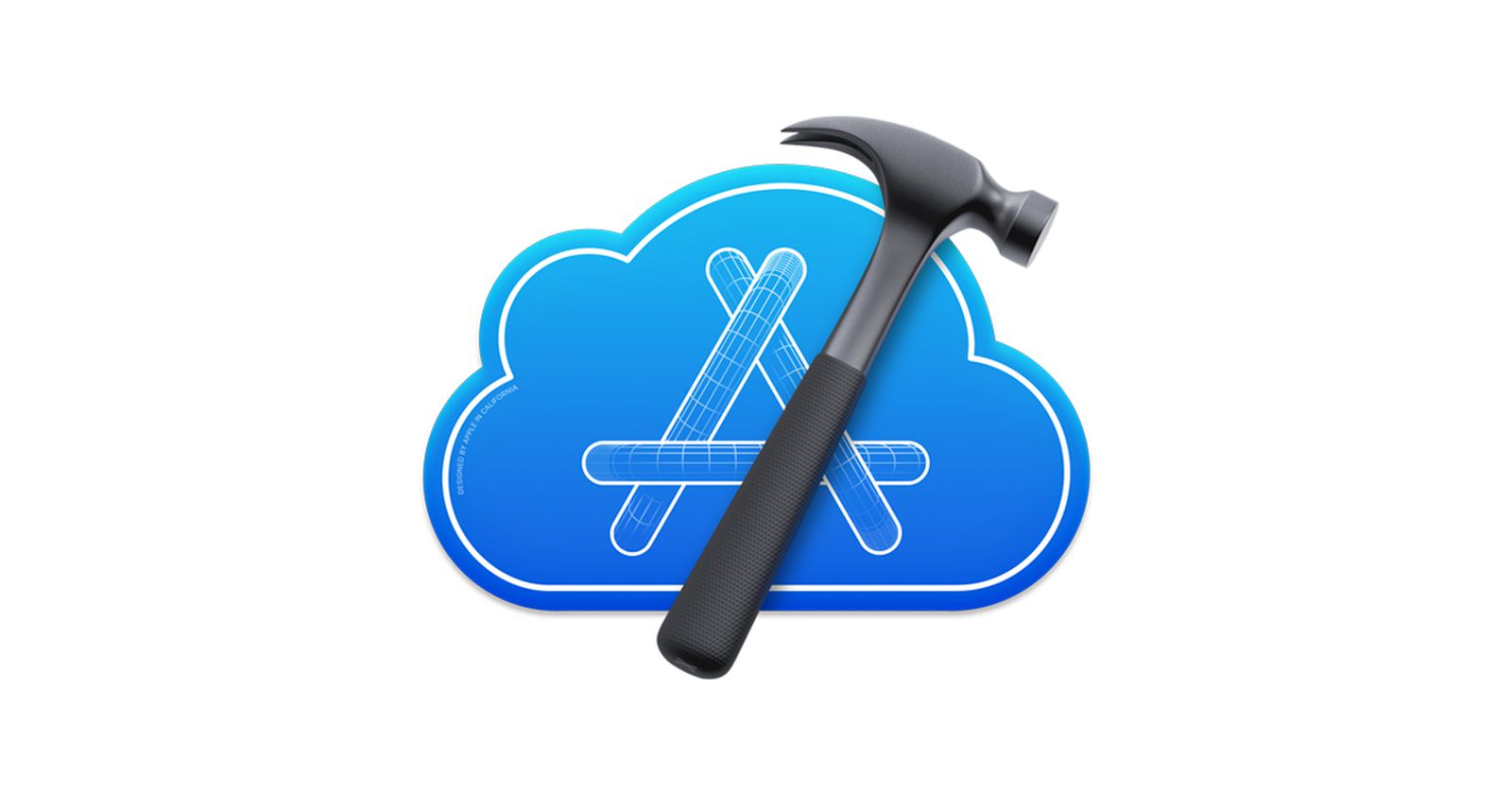 Xcode Cloud now available for all Apple developers
As part of WWDC 2022 this week, Apple announced that Xcode Cloud is now available for all registered Apple Developers after nearly a year of beta testing.
Xcode Cloud is a continuous integration and delivery service integrated into the Xcode application. Apple says the service is designed to "accelerate the development and delivery of high-quality apps by bringing together cloud-based tools that help you build apps, run parallel automated tests, deliver apps to testers and to view and manage user feedback".
Xcode Cloud is available in Xcode version 13.4.1 and Xcode 14 beta, and it's also integrated with App Store Connect and works with TestFlight.
Starting this summer, Apple says developers will be able to subscribe to one of four monthly plans for Xcode Cloud, depending on how many hours of compute you need. Pricing starts at $14.99 for 25 hours of compute per month, but Apple says it all Developer Program Members will receive the 25-hour subscription plan free of charge until the end of 2023.
More details are available on the Xcode CloudPage on Apple's website.
Related stories
Amazon will permanently deactivate Cloud Cam and offer affected customers a free Blink Mini and/or Echo
Amazon today announced that it is dropping support for its Cloud Cam indoor security camera, launched in 2017. In an email, Amazon said customers will no longer be able to use the Cloud Cam and all apps associated from December 2, 2022. Cloud Cam users will be able to download all video recordings until December 2, 2022, when all video history will be deleted, according to…
Fortnite is coming to iPhone and iPad via Xbox Cloud Gaming
Microsoft today announced that Fortnite is available through its Xbox Cloud Gaming service, which means iPhone and iPad users can play Fortnite for free with just a Microsoft account. Fortnite is the first free game to be added to Xbox Cloud Gaming, which is still available in beta. Xbox Cloud Gaming is available in 26 countries and Fortnite can be played on Android…
Video: Play Fortnite on an iPad with Xbox Cloud Gaming
If you missed Fortnite on the iPhone and iPad during Apple's legal battle against Epic Games, Microsoft has good news for you – the Xbox Cloud Gaming service now supports Fortnite, meaning you can play on your iOS device using Safari or another browser. Subscribe to the MacRumors YouTube channel for more videos. In our latest YouTube video, we thought we'd discover Fortnite…
Adobe launches Creative Cloud Express app with drag-and-drop content creation
Adobe today announced the launch of Creative Cloud Express, an application and web service that enables drag-and-drop content creation, ranging from social media posts to marketing materials such as logos, flyers, and banners. . Creative Cloud Express offers thousands of templates, 20,000 fonts, 175 million royalty-free Adobe stock images, and other design resources. "Quick Actions" powered by…
WWDC 2022 is a week away: five ways to prepare
We are just one week away from WWDC 2022, which will take place from Monday June 6th to Friday June 10th. Apple's annual developer conference will take place (mostly) online for the third year in a row, with Apple set to unveil its latest software, including iOS 16, iPadOS 16, macOS 13, watchOS 9 and tvOS 16. WWDC is always a exciting week for developers and Apple fans. Here is …
Apple plans to launch a cloud gaming service
Apple has discussed launching a cloud-based gaming service to rival Xbox Cloud Gaming and Google Stadia, according to Bloomberg's Mark Gurman. In his latest "Power On" newsletter, Gurman explained that Apple had considered launching a cloud-based game streaming service like its competitors (emphasis added): Apple's game service is something bit unique, relying on games that run on…
WWDC 2022 Digital Trade Shows Now Open for Registration
Ahead of WWDC 2022 next week, Apple has opened registration for Digital Trade Shows, which are designed to let developers connect directly with Apple engineers and designers for advice. Members of the Apple Developer Program and winners of the Swift Student Challenge 2022 can register for Digital Fairs on the WWDC website or in the Apple Developer app. The digital fairs will begin on June 7, the second …
popular stories
First benchmark results surfaces for MacBook Air with M2 chip
An early benchmark result for the new MacBook Air has surfaced, offering a closer look at the performance of the M2 chip in the laptop. In a Geekbench 5 result spotted by "Mr. Macintosh" on Twitter, the MacBook Air with the M2 chip and 16GB of unified memory achieved a single-core score of 1,899 and a multi-core score of 8,965. These scores are roughly the same as those obtained by the…
The MagSafe 3 charging cable is now available in new colors to match the MacBook Air
Apple today made its USB-C to MagSafe 3 charging cable available for purchase separately in three new colors to match the MacBook Air, including Space Gray, Midnight, and Starlight, with a price tag set at $49. Until now, the cable was only sold in silver. Apple already includes a color-matched MagSafe 3 charging cable in the box with the new MacBook Air, but now the cable can be ordered…
Rogers outage in July 2022: timeline of events
Canadian carrier Rogers experienced a massive nationwide outage lasting over 16 hours on Friday, July 8, 2022. Due to the downtime, Rogers customers were unable to make phone calls or use the cellular data, and Rogers internet and TV were also down. Rogers has since resolved the network issues. A timeline summarizing the situation follows. In a statement shared Friday morning, Rogers…
Third-Party Cases for iPhone 14 Lineup Highlight Design Tweaks, Magnify Pro Camera Bump
Case images for the entire iPhone 14 line were shared today, reinforcing expectations for design improvements to come to this year's new iPhone models. The images, shared on Weibo and highlighted by "DuanRui" on Twitter, show ultra-thin third-party cases for the 6.1-inch iPhone 14 and iPhone 14 Pro, and the iPhone 14 Max and the 6.7-inch iPhone 14 Pro Max. Although one of the devices is…
Apple is now accepting pre-orders for the new MacBook Air with M2 chip
Apple's new MacBook Air with the M2 chip is now available to order from Apple's online store. Customer deliveries and in-store availability will begin Friday, July 15. Announced in June at WWDC, the new, updated and redesigned MacBook Air features the biggest design overhaul to the MacBook Air line since 2010, and is the first to feature the M2 chip. . The new model features a slight…
MacBook Air M2 Shipping Estimate Slip, July 15 delivery not available
Apple opened preorders for the new MacBook Air with M2 chip on Friday through its website and the Apple Store app, and shipping estimates have already dropped for all configurations and color combinations in the United States. Shipping estimates for all MacBook Air configurations have slipped to July 26 or later, with some custom configurations with updated specs shipping until later…